BEALL PRODUCTIONS
Beall Productions tells stories through pictures since 2012. Stories of all kind : documentaries, reports, corporate films, trailers… Build around an association of directors – producers, we give a visual form to narratives, short or long, TV or corporates, that we are asked or choose to tell. We adapt to the means that are given to us, without ever compromising on the quality of the work. We know how to provide solutions. We are interested in all subjects and we are passionate about cultures in all their forms. Our curiosity is insatiable, it is our driving force.
Through our personal  experiences in production, direction, or conception of TV programs, videos for the Web, for social networks, of trailers, reports , short and long documentaries, we adapt ourselves to any situation. For us, each object needs its own form. Be it simple or complex, there will always be clear intent behind it.
We know how to identify the artistic and technical personnel needed for each case and how to find the proper participants for each content. Beall's production team is used to all shooting and editing configurations: reporting, live recording, direct, graphic design, archives… Exchange and discussion are the foundations of each projects, no matter its subject or length. We love meeting new people, working as a team and building them.
Stories are always at the center of our reflection. For us, a story is the universal way of expressing a message, passing through a thought, ideas, to meet a character or a territory. A story is told, is passed down, travels. It writes itself in minds and times. A story is made of words, but also images. That's how we love to tell them, by associating the two.
Some of our clients & partners: Arte, Canal +, Opéra national de Paris, RMN Grand Palais, Paris Première, UniFrance, TV5 Monde …
THE 7 PARTNERS
STÉPHANE BERGOUHNIOUX
Stéphane Bergouhnioux worked at Canal+ for fourteen years and at various other television companies. As Head of Special Operations at Canal+, he worked on the Journal du Cinéma in production and chief editorial roles, writing, producing and producing documentaries and special evening events, and creating special channels for the Deauville and Cannes festivals. He directed documentaries including La Croisette s'amuse, L'histoire des Nuls, Peynet d'amour, and wrote Jardin, un petit coin de paradis and Les ambassadeurs de la paresse.
Since 2006 he has worked with Jean-Marie Nizan on directing a series of ten documentaries about cinema throughout the world for TPS (Tempêtes sur l'Asie) and for Canal+ Cinéma (Sur la trace du dragon; Les chemins du Nouveau Cinéma Argentin; A l'intérieur du cinéma chinois; Les bulles du cinéma israélien; Cinéma iranien, la dernière vague) as well as a series of special reports for the exhibitions Picasso et les maîtres, Le grand monde d'Andy Warhol, Claude Monet, Les paysages de Rome, Helmut Newton, Edward Hopper and a documentary about Daniel Buren: La coupure.
In 2009 he created the programme Histoires de Cinéma (8 x 60′) for Canal+. In 2011 he directed a documentary, Le centre Pompidou traverse, shot in a single day with eight cameras and seventeen characters for Toute l'Histoire. In 2012 he directed several documentaries: Retour au Caucase, sur les traces de Dumas with Gérard Depardieu for Arte, La nouvelle vague du cinéma australien for Canal+ Cinéma, and for France 3, a series in 4 x 110' episodes on Paris Match, l'album des Français. In 2013, he directed a documentary for Canal+ Cinéma, Des lendemains qui chantent, le cinéma de Kervern/Delépine, and a documentary for the Musée du quai Branly – Jacques Chirac on the Aboriginal artist Lena Nyadby. The first edition of W-War on Screen, the festival of war cinema for which he was one of the programmers for two seasons, took place in October 2013. In 2014 he directed a web-doc on the New York photographer Robert Mapplethorpe for the related exhibition at the Grand Palais and began producing a series of ten documentary films on culinary products in Europe, Bon Appétit!, with Gerard Depardieu for Arte.
In 2016, he directed a series of 3 x 52′ episodes about the contemporary crime fiction, Anatomy of crime fiction, for Arte. He produced Jean-Baptiste Thoret's Shoot! Filming war for Canal+ Cinéma and Emmanuel Le Ber's Femmes de footballeurs for Paris Première. He also directed Né un 12 juillet for the agency BETC. In 2017, he directed Gardens, a paradise for artists for Arte and the RMN-Grand Palais and, for Canal+ Cinéma, Sauvage, survival films, I love Isabelle Huppert and Dernier train pour Seoul about South Korean cinema. In 2018 he directed Cinéma by Albert Dupontel  For Canal+ and shot Fleurs sauvages de Méditerranée for Arte as well as Cinéma by Michel Hazanavicius for Canal+, So Bad It's Good, cult classics of terrible films, for Canal+ Cinema. And he produced Ah, les Cons for Paris Première.
During the 2018/2019 season, he works for the monthly TV show L'Artichaut for France 3 Ile-de-France. In 2019 he directs Cinéma by Yvan Attal for Canal+. In 2020, he will direct Psycho Killer and Memories of Bong Joon-ho for Canal+, and Au bord de la crise de vert a documentary series of 5 x 30' for France.TV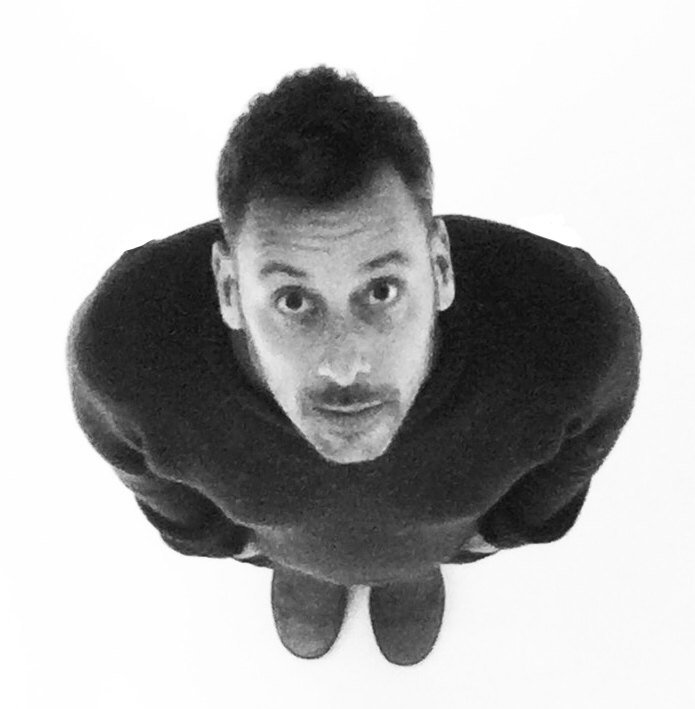 DAMIEN CABRESPINES
Initially a journalist for the programs Le Journal Du Cinéma, Nulle Part Ailleurs Cinéma and + de Cinema, then for + Clair on Canal+, Damien Cabrespines joined the team of Le Grand Journal in 2007, where he conducted guest artist interviews and created numerous features. Since 2015 he has continued to work as a journalist-director for various programmes and television channels (Personne ne bouge and 28 minutes on Arte, Punchline on C8, Mardi Cinéma on France 2, Entrée Libre or La Grande Librairie on France 5, etc.)  and of the cultural programme En Off presented by Michel Denisot (Paris Première). He has also directed and done artistic direction for music videos, short programmes, trailers . He co-directed with Anne-Solen Douguet a documentary on the Étoile of the Opéra national de Paris Marie-Agnès Gillot (Marie-Agnès Gillot, l'art du grand écart ) broadcasted in March 2018 on France 5. Together, they are also the authors and directors of a documentary on the Bolero of Maurice Ravel (Bolero, le refrain du monde) broadcasted on Arte in January 2020.
On the side, Damien develops personal projects like Happy Portrait To You, a series of danced portraits exhibited at the Silencio in April 2016, at the MOB Hôtel in June 2019 and at the Ground Control during La nuit de la Pop Culture organised by France Inter in September 2019.
RAPHAELLE CHICHERY
After a Bachelor of Law and a Master from Sciences Po, Raphaëlle worked as a programmer on multicultural programs for Europe 1 then as a researcher and cinema programmer for Canal + shows. Raphaëlle has been a programmer on many cultural shows in the French media landscape. She works today as a freelance.
ANNE-SOLEN DOUGUET
Anne-Solen Douguet is currently an independent writer-director and producer.
She started at Canal+ as the coordinator of the Journal du Cinéma and Nulle Part Ailleurs, then participated in making 20 ans de Canal+, the Cesar awards or works for the website Yahoo!. She was also editorial director of the TPS Home Cinema channel. She then became the editorial coordinator of the political programme Dimanche+ on Canal+, for which she directed and wrote the humor segment, La Bande Annonce.
In 2014, she started to write and direct documentaries and short programs. Like for instance #anatomyofcrimefiction (3 x 8′ episodes – artecreative), 65 reasons to love French Cinema with Damien Cabrespines (12′ – UniFrance) and other programs for UniFrance, the RMN Grand-Palais or the Opera national de Paris. She ahs also directed several documentaries: French Cinema Mon Amour (52′- Cine+/TV5 World); Divine Comédie, from the stage to the screen, with Jean-Marie Nizan (52′- Canal+ Cinema); Gardens, a paradise for artists with Stéphane Bergouhnioux (52′ – Arte), Marie-Agnès Gillot, l'art du grand écart (52′ – France 5 / TV5 Monde) with Damien Cabrespines, and an episode of the series Les Secrets des fleurs sauvage (52′ – Arte/Ushuaïa TV). She just finished directing, with Damein Cabrespines, Bolero, a Global Hit, a documentary on the Bolero by Ravel (52'- Arte).
She also occasionally is producer for Beall Productions. She produced the monthly show En OFF for Paris Première and Vanity Fair, presented by Michel Denisot, as well as various documentaries; and she keeps on developing various projects.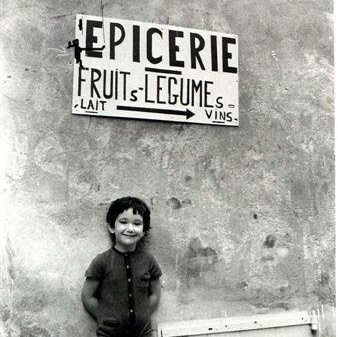 SOPHIE DRUET
After 15 years of professional experience in audiovisual production (Canal + and different production companies) and on the editorial board of the Journal du Cinéma as a writer, a producer and a director of cultural documentaries and social events, Sophie dedicate her time to the culinary arts and to her company La Mana, cocktails creator. Nonetheless she keeps a keen eye on new culinary audiovisual developments.
JEAN-MARIE NIZAN
Jean-Marie Nizan is a director and producer of documentaries and audiovisual programs. After studying architecture, he turns toward moving images and the direction of documentaries and audiovisual programs. His films are broadcasted on Canal+, France Télévision, TF1 or Arte.
Author and director of documentaries about cinema since Femme et cinéaste (1996) to Cinéma by Michel Hazanavicius (2018), of music live recordings (Roberto Alagna in Paris) and of short programs. He directed movies about cinema in Israël, Iran, China, Thaïland, Argentina and in Australia. He directed a movie about the work of Daniel Buren and a documentary on Robin Wood for Arte. He collaborates in documentary series and directs movies for Légendes, Un nom en héritage, Tempêtes sur l'Asie and Code(s) Polar.
With Beall Productions, he dedicates himself to the production of documentaries , including Boléro, A Global Hit by Damien Cabrespines and Anne-Solen Douguet (Arte), Cinéma by Yvan Attal by Stéphane Bergouhnioux (Canal+), Philippe Doumic, the twinkling eye by Sébastien Cauchon and Laurence Doumic (OCS, TV5Monde).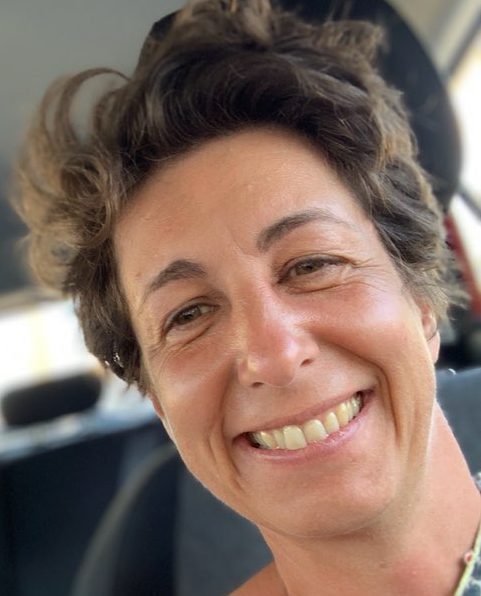 STÉPHANIE LACHEVRE
Stéphanie started out at Canal + on different cinema programs. Then it's on the channel TPS that she act as a chief editor on two shows. In 2010 Stéphanie develops and produces different TV and cinema formats for the company B-Tween, notably a documentary for Arte Voyage au Caucase  with Gerard Depardieu. Stéphanie recently took charge of the artistic direcection of the César (2014) and of the 30 years of Canal + (2015). The same year, she produced the daily TV show  28 minutes' on Arte. After a collaboration with Jérome Deschamps and Macha Makeieff as part of their company, Stéphanie joins Beall Productions to develop and produce different TV or Web projects.